Overview
Quidzel seeks to offer the simplest aux input kits for pre-2005 BMWs and the best customer service to help you install it yourself.
People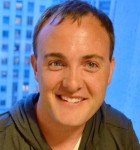 Hi! I'm Sam and I love helping people. I'd love to help you out with your BMW. I'm an engineer and I've loved BMWs since college – I'm on my 5th now, an all electric BMW i3. I started tinkering around with my e39 M5 in about 2012 with small microcontroller boards (Arduino) and got a basic CD changer emulator functioning on the I/K-bus using the great resources available from those who went before, and a lot of hard work in the evenings. I've got a beautiful wife and 3 boys, along with a great day job to pay the bills. I work as an FPGA/digital hardware engineer in the aerospace industry for the last 10 years, and Quidzel is a creative outlet where I get to serve other people that want to tinker with their cars.
I also offer consulting, contract, and perform custom engineering projects as well. I specialize in FPGA design, digital hardware development, and embedded software. Send me an email at the link below and I would love to discuss your needs.
Connect with us
The best way to contact us is via email at customerservice@quidzel.com.
Quidzel is always open to synergistic partnerships with other businesses where our technologies could serve your customer's needs.
Follow @QuidzelCorp
Everyone's gotta have a facebook. Well, we do too! https://www.facebook.com/Quidzel.