We have an incredible deal on our streaming A2DP bluetooth modules for only $99.99. These are a limited time/quantity deal, so if you need to get some tunes into your stereo wirelessly, hit up the link below. If you can wait a bit, soon we also will have modules that include HFP calling & other features for $179.99. Our Bluetooth module plugs into the CD changer connections in the trunk and gives SBC codec A2DP stereo sound with functional steering wheel controls to skip tracks. Our module takes about 10 minutes to install, and another 2 minutes to pair. We are continuing to add content for our Bluetooth adapter, including full specs, PDF description/installation/usage etc.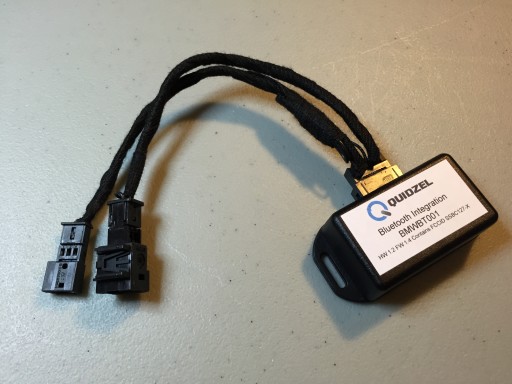 INSTRUCTIONS & DETAILS! ====> BluetoothInstructions
For now, e46 WITHOUT Nav only! We'll have versions for everyone soon!