BMW Traffic Jam Assist (TJA) is a driver aid system that performs lane keeping along with adaptive cruise control in limited scenarios, specifically highway traffic situations where the system is adept at following the car ahead at low to medium speeds, controlling steering, accelerator, and braking inputs. However, BMW has not offered this feature in the US market until just recently, even though many recent models with active cruise control already have the software and most of the hardware required. Specifically, BMW adds a capacitive steering wheel, sensor module, and wiring that is used to detect hands on the steering wheel and presume that if the driver's hands are on the wheel, the driver is in control of the vehicle. Some people have bought the steering wheel & other hardware costing up to $1000 and successfully retrofitted their USA cars with TJA by coding the system modules to include option 5AR. The hardware isn't commonly available in the USA, and requires airbag removal, etc.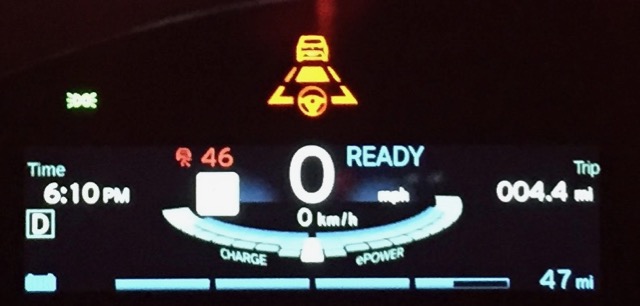 We are offering a Hands On Detection test emulator that communicates with the car as if you had retrofitted the capacitive steering wheel. This small module installs in about 2-3 minutes, allows you to test the TJA functionality by coding the car for the new functionality, and is fully reversible. It is easiest to apply the code as a one-shot VO FA change across all the modules, as different cars have different modules. The initial hurdle to coding your car is a little steep, so you might ask for some help from someone advertising BMW retrofit coding services.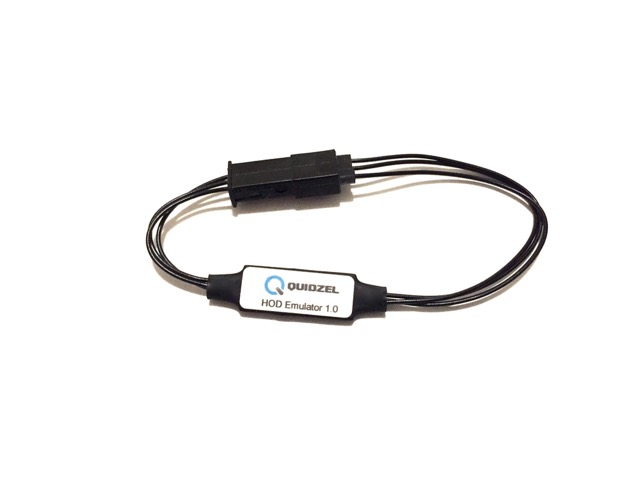 It must be said that you must remain attentive and in control of the car. You are responsible to monitor and correct your car's driving – you will find that TJA is not autonomous driving and its technical ability is limited. To take advantage of this feature, you already must have active cruise control and are aware of its limitations – this adds steering assistance/control with similar limitations. Our HOD test emulator emulates the capacitance measurement, enabling BMW Traffic Jam Assist on your BMW vehicle with ACC (option code 5AT).
HOD Test Emulator
The simplest way to experience BMW TJA!
$299.99 via PayPal with free shipping in the USA
30 day returns; 1 year warrantee
Questions? customerservice@quidzel.com
How does it install on an i3?
Remove the right side steering wheel button group via one T15 Torx screw on the backside of the steering wheel.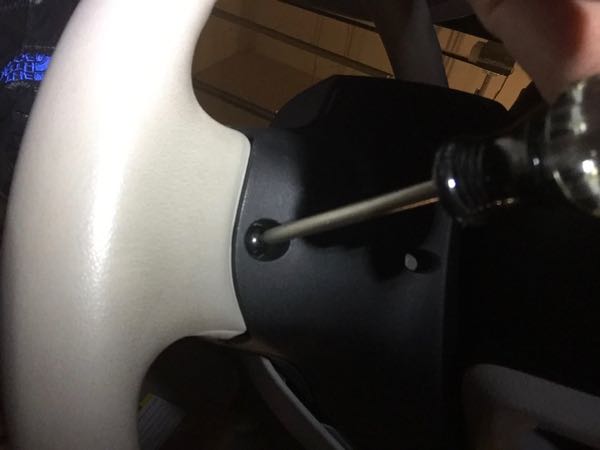 The buttons can now be popped out slightly. There is a three pin connector on the backside of the buttons, simply disconnect, and plug Quidzel's HOD Test Emulator inline.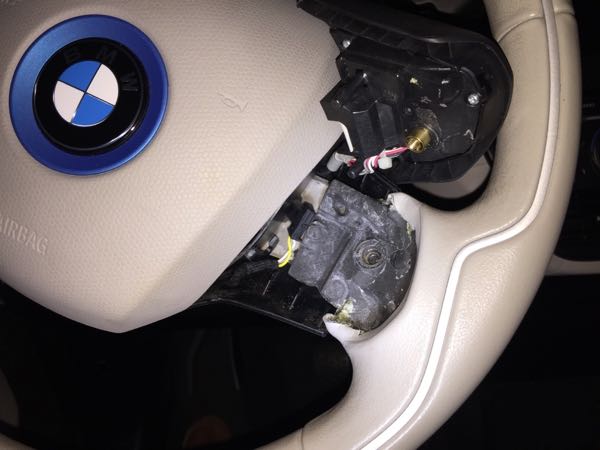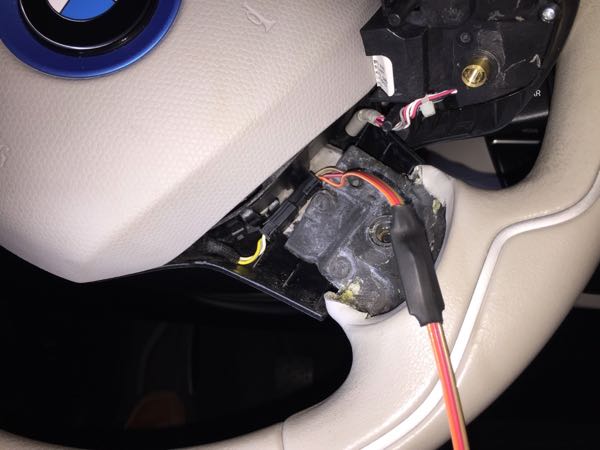 Pop the buttons back in place, and screw the torx screw driver back in.
How does it install on an F15 X5 with M Sport Steering wheel?
Turn the car off and move keys away from car. Remove the airbag by pressing on the release on both sides using a thin screwdriver. Find the 3 pin connector attached to the switch buttons, and install the Quidzel HOD emulator inline with the switches. Replace the airbag.
Frequently Asked Questions:
1.) What do I need to code my car?
– You'll need a laptop, E-Sys and an Ethernet-OBDII connection; check forums for details and tutorials on setting that up. There's coding services out there if you'd rather not.
2.) can I use the Bimmercode app & V-gate dongle?
– As of 1/2/2018, Bimmercode doesn't support the modules needed to enable this feature – hopefully soon! Bimmercode definitely is more user friendly.
3.) What ECUs need to be coded?
– I'd recommend doing a one shot across all, but you can code the BKOMBI, BDC_BODY, SAS, and ? so to not overwrite your FDL coding changes.
4.) Do you have a specific list of codes to change if I would rather FDL code than FA code?
– Coming soon!
Assuming your car has the other hardware requirements, complete the coding, and enjoy TJA!